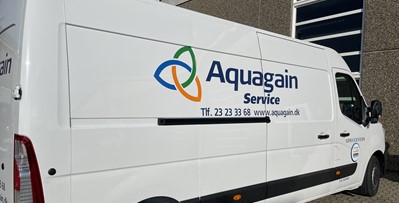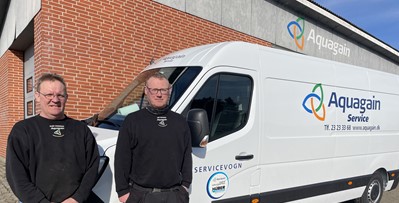 Kurt has worn out his van
Kurt hardly needs any introduction – many of our customers already know him, while he has worked as a service technician at Aquagain Service since 2006 and has carried out countless repairs, maintenance and service on machine and process equipment.
Kurt has been on so many service jobs that he has completely worn out his service van; It has traveled 315,980 km on the Danish roads and has now come to the end of the road.
Now, he has a new service van - with 0 km on the odometer. That makes him and his partner Leif smile quite a bit - it's of'course a great pleasure to drive a new van when you drive that many kilometers every week.
With the new van, Kurt and Leif are ready to solve service tasks for the many regular customers - and if you have a breakdown, it might just be the 2 seasoned service technicians that'll come to your rescue.