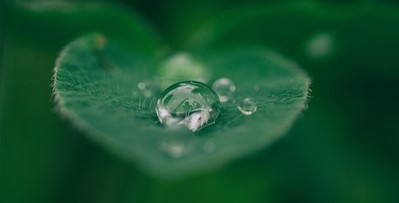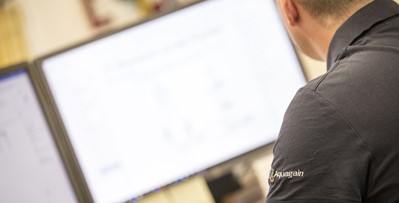 Vision, Mission and Values
Aquagain's Vision, Mission and Values tell us what we can expect of one another while enlightening our customers and partners and giving them the opportunity of understanding who they are doing business with.
At Aquagain, all members of staff make every effort to do everything well. There is an overall team spirit, and everyone has the ability and desire to solve challenges, encourage innovation and provide know-how and solutions that create value for customers and for the firm.

Vision:
Aquagain strives to be the most favoured partner in the business areas we represent. Our objective is to offer the best and newest know-how within our fields of specialisation and to provide solutions, products and services that create most possible value for our customers.
Mission:
At Aquagain, customers meet highly qualified professionals with extensive know-how and solid experience of the business areas we represent. Customers meet people who are dedicated to their work and who understand customer wishes and requirements. Our staff are familiar with the processes involved, comprehend customer objectives and are capable of meeting expectations for qualified sparring. They help customers realise their objectives by providing the right solution or product in the situation concerned and by giving the best possible service.
Values:
Simplicity
Partnerships with Aquagain are down-to-earth, honest and well defined. Our staff make every effort to support our professional solutions in an easily understandable manner in a language that matches the knowledge and experience of individual customers. Thanks to the firm's flat organisational structure, achieving results is quick and easy.
Honesty
At Aquagain, we do what we say and we say what we do. A deal is a deal and we always keep our promises. Communication is open and honest, not only within the firm but also in relation to customers, business partners and the outside world.

Boldness
We enjoy accepting new challenges. We are bold but realistic in our thoughts and actions. Boldness goes hand in hand with know-how and forethought. New ideas are welcome, matched with technical know-how, experience and sound finance.

Trust and respect
We treat our customers, partners and staff with trust and respect when we carry joint/agreed responsibility and pursue common objectives.

Freedom to innovate
Aquagain is open-minded in thought and action. There is therefore plenty of room for customers, partners and staff to be enterprising, creative and innovative.

Satisfaction
Job satisfaction is very important to Aquagain staff. We take pride in the things we do and in the objectives we fulfil together with customers.

Ambition
At Aquagain, we never stop challenging ourselves to create better solutions. We take pride in providing quality, efficiency and values that are appreciated by customers.