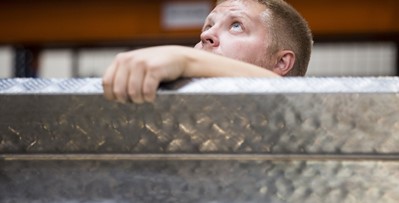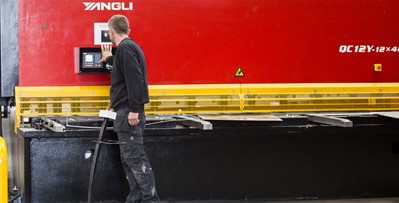 Quality and the environment
Aquagain works continuously with various aspects of the terms "quality" and "the environment". Both terms have various connotations, both individually and together, and signal the values we expect of one another, not only internally but also externally in our dealings with customers and partners.
Quality and the environment also concern ethics and morals. Aquagain works continuously with improvements in all areas wherever it makes sense for customers, business associates, employees and the society of which we are part, locally, nationally and globally.
Customers:
We want customers to experience Aquagain as being a trustworthy business partner that is deeply conscious of all areas of quality and the environment. It is our policy to develop and market products, solutions and services with a quality and environmental profile that is considered to be the best in the sector.
Suppliers and business partners:
Aquagain only deals with professional suppliers and business partners who have been approved by us and who have a quality and environmental profile based on high ethics and morals that matches both our and our customers' wishes and requirements.
Authorities:
Aquagain assumes responsibility and promotes customers' interests within the rules and regulations currently applicable in the sector. Aquagain enters into open and constructive dialogue with relevant authorities and stakeholders to ensure that all wishes and requirements are met, safely and correctly.
Employees:
Aquagain engages employees who value and live up to our own and our customers' wishes and requirements concerning quality and environmental policy. We also ensure to the greatest possible extent that all phases of our work are performed rationally and with due consideration of the working environment, assuring a secure and safe workplace for our employees. Aquagain meets all Danish norms and regulations dealing with health, safety and the environment. To these we add our own high standards and requirements, and teach our employees to understand and fulfil all requirements on responsibility.
Working environment:
We want our employees to experience a pleasant and safe working environment, expressed as a workplace climate characterised by job satisfaction, creativity, development and a willingness both to work flexibly and to help prevent occupational injury and illness as well as accidents and near-miss incidents.
Documentation:
Aquagain's welders are certified to DS/EN 287-1 and to internal welding procedure specifications (WPS) covered by welding procedure approval records (WPAR) according to DS/EN 288-3. All focus areas are recorded, documented and followed up. At the same time, we continually strive to strengthen internal and external work procedures in order to assure improved quality and a responsible approach to health, safety and the environment.
Production and service:
Aquagain endeavours to ensure that all phases of production minimise pollution, that production and service are perceived as efficient and purposeful, and that the products and services supplied live up to customer wishes and requirements concerning the agreed quality.