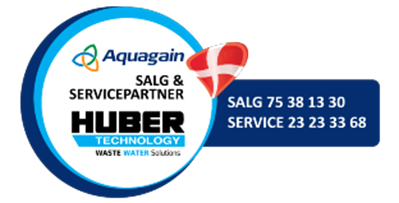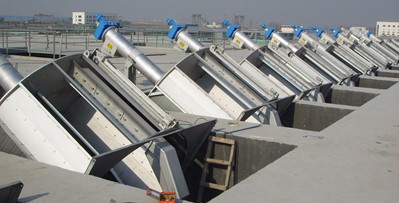 Aquagain appointed distributor and service partner | HUBER SE
From January 2021, Aquagain will be DISTRIBUTOR of and SERVICE PARTNER for HUBER SE products in Denmark – something that gives us great pride. Huber SE develops and manufactures high-quality machines and equipment for the wastewater industry and has done so for more than 150 years.
At Aquagain, we take pride in delivering high-quality contracts and projects of high security of supply and operational reliability, good functionality and a subsequent excellent service on the installed equipment. The combination of Aquagain's excellent project solutions and Huber quality machines and equipment will lead to the creation of exceptionally high-level plants and solutions – to the benefit of our customers within the industry.
This collaboration between Aquagain and Huber fits like a glove. 
Our Aquagain Service department has the capacity and the competences to handle the task of service partner on all Huber equipment, both existing equipment as well as new. Just like our sales and project department is ready to handle discussions with customers on and sales of the Huber product range.
Aquagain looks forward to collaborating with Huber SE. And we welcome the fact that, in future, we can deliver even better solutions to our customers and continue to be a preferred supplier to the industry.
We look forward to a rewarding dialogue with existing and future customers in 2021 when we will update you in more detail on the budding collaboration and the benefits to our customers.