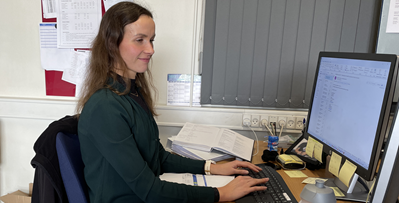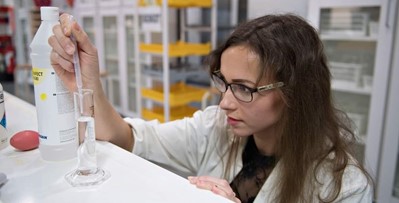 Aquagain project manager defends Ph.D.
Charlotte Wilhelmsen, who joined as project manager at Aquagain in November 2022, will defend her PhD on Tuesday 28 February 2023. Charlotte's PhD thesis is about developing a fungal-produced electroactive compounds in a battery to store renewable energy.
PhD is a doctoral research degree that involves independently conducting original and significant research in a specific field or subject, before producing a publication-worthy thesis. A Ph.D. qualifies to carry out research, development and teaching at an international level in both the private and public sector.
Charlotte's results are a proof-of-concept, and are thus a step towards a more sustainable production of materials for renewable energy storage.
The results show the great potential within the use of fungi for the production of electrolytes and these results can therefore be used to further develop and optimize the same fungal substance or investigate new fungal substances as potential candidates for the same purpose.
Charlotte's research is important for all stakeholders within the green transition and contributes to future systems for storing renewable energy. The results may also give rise to research that focuses even more on the sustainable electrolyte production for renewable energy storage.
We wish Charlotte the best of luck with the defense and look forward to having her back in the office.