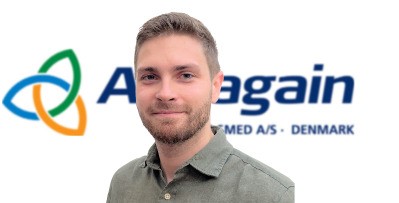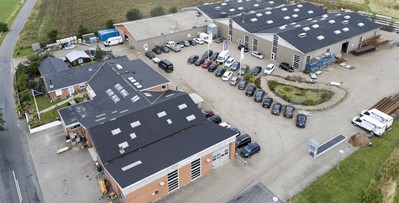 Aquagain welcomes Nicolaj E. B. Juhl to the Technical Department
Aquagain welcomes a new addition to our technical team. Nicolaj E. B. Juhl, a promising 29-year-old production technologist, is now a part of the team, bringing a fresh perspective to the company.
With a background as an industrial technician and later an education as a production technologist, Nicolaj has entered the industry with a keen interest in learning and growing. His decision to shift from being an industrial technician to a production technologist reflects his focused approach and desire to develop in the field.
Although Nicolaj hasn't yet had the opportunity to build an in-depth experience as a production technologist, it was his positive attitude and dedication that caught the attention of Aquagain's Egineering Manager, Martin S. K. Laursen
Even with limited experience, Martin believes that Nicolaj's enthusiasm and willingness to learn are crucial for his future success in the company.
Nicolaj's infectious optimism and morning fitness routine before work speak to his approach to daily life, and this same mindset is expected to flourish in his professional work.
While Nicolaj's roots are in Tarm and he has previously lived in Aulum, he has now chosen to settle in Kolding with his girlfriend, Julie. This new beginning marks an exciting phase in his life, where he is expected to contribute to Aquagain's continued growth and success with his position at the company.