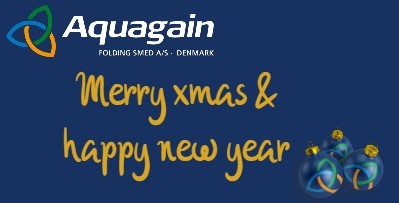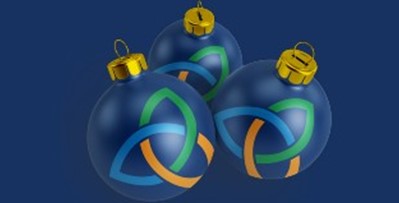 Christmas greetings from our CEO, Aslak
Dear customers and partners,
We wish you a Merry Christmas and a Happy New Year.
Here at Aquagain, 2021 was in many ways a very exciting, but also challenging year - to be understood in the most positive way possible.
We started the year by announcing that Aquagain as of January 1, 2021, had entered into a trade agreement with HUBER, one of the world's leading and largest manufacturers of high-end quality machinery and equipment in the wastewater sector. It is a recognition that all of us here in the company are very proud of, and which has strengthened our position in the wastewater segment.
In the long run it will open up new opportunities, and throughout the year we have spent a lot of resources and energy on putting this new (for us) flagship in the lake. Our sales organization has been reorganized so that our longtime colleague, Tommy B. Nielsen, is now our contact person regarding HUBER's products.
We have also strengthened our service team with increased staff, additional training and education, so the team is up to date and ready for this new challenge.
Aquagain Norway has got a "pulse" again. After the onset of the Corona pandemic in early 2020, we have reduced our activities in Norway. We have used the intervening period to find a competent sales and marketing manager, Andreas Smedsrud. Andreas has many years of industry knowledge, from production companies to the wastewater sector, but most recently also as operations manager for a Norwegian treatment plant.
In conclusion, I would like to thank you for good collaboration in 2021 and to say we look forward to seeing you again in the new year, where we will once again put ourselves in the saddle to provide our customers with the best service and experience.
On behalf of the entire company, I would like to wish everyone a Merry Christmas and a Happy New Year.
Aslak Skjøth