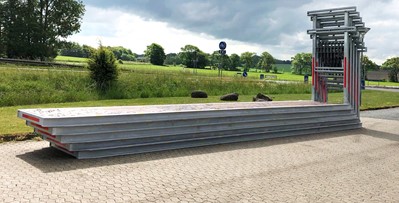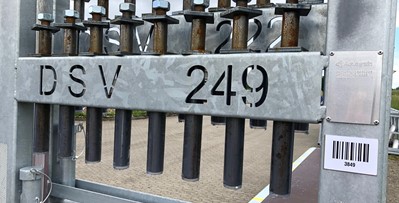 Fast delivery of 100-tonne flats
The most recent order from a large haulage contractor for 75 flats for space-saving and stable transporting of concrete elements will be delivered quickly and precisely by our Aquagain workshop. It took approximately 100 tonnes of steel to produce the 75 flats.
The hot-galvanised flats meet the very stringent requirements for durability and load. The construction was developed in close collaboration with the haulage contractor focusing on reliability and structural strength.
Flats allow both the haulage carrier and the manufacturer of concrete elements a significant degree of flexibility: The concrete elements are positioned directly on the relevant flats immediately after manufacture. Once the concrete elements are ready, the flats are picked up without any reloading being required.
Aquagain delivers individually numbered flats and, in this case also with, barcodes from the haulage contractor for quick and simple reading of delivery specifications. This minimises the risk of errors occurring and eases the handling and administration related to the delivery.